Medieval Cityscapes
Over 56 woodcut illustrations
to choose from, in stock. Our historic reproductions are printed on archival quality art papers in black ink or sepia tone ink. These Nuremberg Chronicles illustrations from 1493 are an absolute time machine to European medieval cityscapes. Custom sizes available. We will reply with a .jpg image of your cityscape and price quote. If you like it then proceed with your on-line purchase. We will give you that link then.
We also have a collection of over 10,000 historic family crests.
These family, country, castle builder or royal crests can be added
to your etching in a castle or area history credit line or
family history dedication line. Typical cost on this
calligraphy with crest art addition is $ 25.
Click here to see samples of these crest art additions.
Choose a standard art size:

$ 50. 12"x 16"
$ 65. 16"x 20"

$ 85. 18"x 24"
$ 110. 24"x 36"
Contact Kimberley Reid for any questions, product availability
and payment link via PayPal. KimReidStudio@gmail.com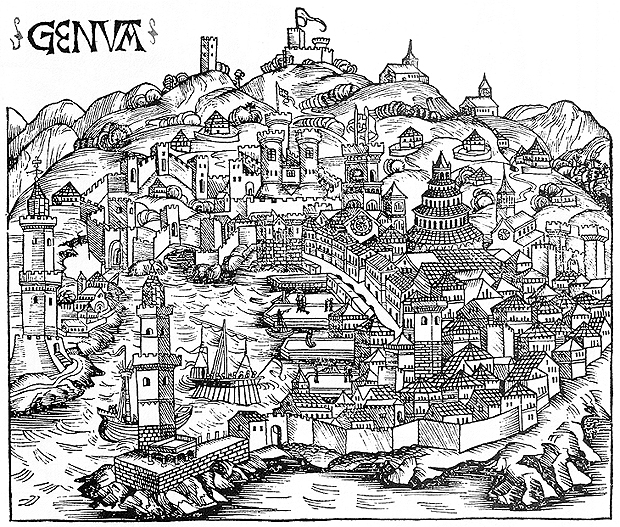 See enlarged view of Genoa illustration. Has amazing detail.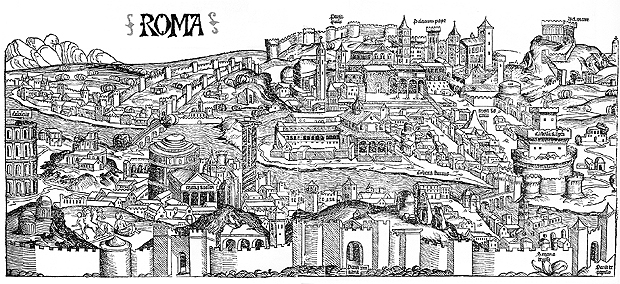 See enlarged view of Rome large illustration. Has amazing detail.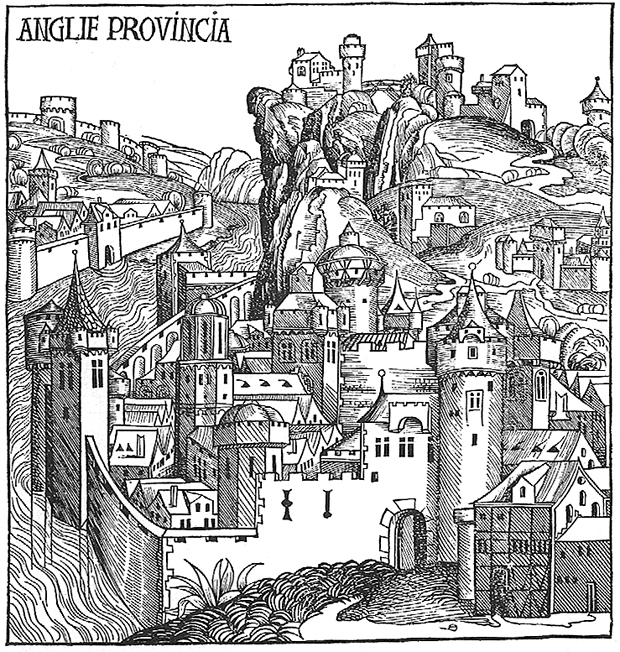 Province of England Has amazing detail.
______________________________________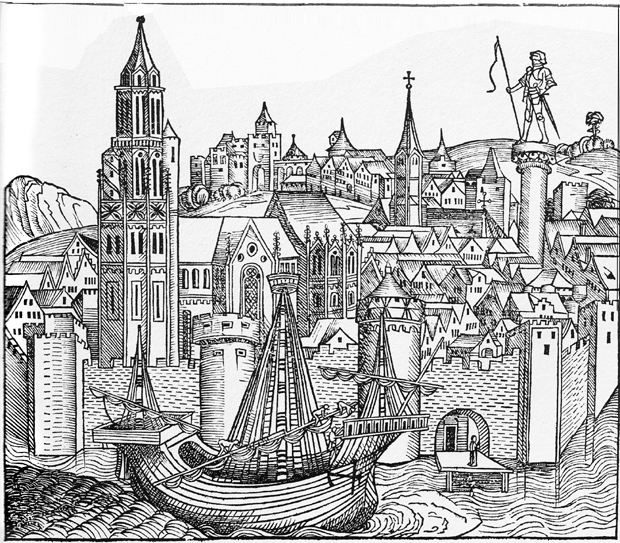 Paris Also available in wide panoramic view.
This wide format is shown in Rome above. Has amazing detail.
________________________________________________
List of Cityscapes